RaffleLab Is a Simple Lottery Platform. That will take your excitement to the next level! Get ready to experience the ultimate thrill of winning as we bring you a cutting-edge lottery experience with RaffleLab. Our platform boasts a dynamic and ever-evolving lottery system that keeps the excitement alive. Say goodbye to monotonous lotteries, as RaffleLab ensures each phase is unique and captivating, with surprises waiting at every turn. Seamlessly transition from one exciting phase to another with our innovative Auto Phase Creation System. No need to wait for the fun to begin. RaffleLab keeps the action going!

RaffleLab allows you to set specific winning parameters for each lottery, increasing your chances of hitting the jackpot! Share the excitement with friends and family and watch your rewards multiply! Our Multi-Level Referral System ensures that everyone benefits from spreading the lottery joy. Your convenience is our priority. RaffleLab's user-friendly interface ensures easy navigation, while the responsive and elegant design guarantees a seamless experience across all devices. Safety and security are at the heart of RaffleLab. Our advanced Two-Factor Authentication System ensures your account remains protected at all times, giving you peace of mind.


Demo Access:
Frontend:
https://script.viserlab.com/rafflelab
Backend:
https://script.viserlab.com/rafflelab/admin


User Features:
- Lottery Game.
- Dynamic Phase Management.
- Auto Phase Creation System.
- Multi-Draw System.
- Single Draw System.
- Lottery Wise Winning Setting.
- Multi-Level Referral system.
- User-Friendly, Responsive & Elegant Design.
- Multi-Language System.
- Users Management.
- Easy and complete project documentation.
- Regular updates facilities.
- Premium and quick support.
- And More…


Admin Features:
- 100% Secure Admin Dashboard.
- Lottery Management.
- Report Manager.
- Extension Management.
- Language Management.
- Content Management.
- SEO Manager.
- Page Builder.
- Support Ticket Management.
- System Setting.
- System Configuration.
- Email Notification System.
- SMS Notification System.
- User's Email & SMS verification system.
- Support modern browser and cross-browser compatibility.
- Dynamic CRON setting manager.
- System Update Manager.
- And More…


Changelogs
Version 1.1 – 16th November 2023
[ADD] Automatic & Manual Payment Gateway
[ADD] Coin Purchase Module
[ADD] Cash Out Module
[ADD] Cash Out Method Module
[ADD] Payment Module
[ADD] Controllable Coin Request Module
[FIX] Mobile responsive issues in the old template
[FIX] Some grammatical Issues
[PATCH] Admin Dashboard
[PATCH] User Dashboard
[PATCH] User Details Page On Admin Panel
[PATCH] Update Footer Design
[PATCH] Latest System Patch
[PATCH] Latest Security Patch
Built for the future
Using the best, future-proof, and secure stack known to the world: Bootstrap, Laravel framework, jQuery.
What will you get along with this script?
- Full Source Code
- Project Documentation
- Full Project Database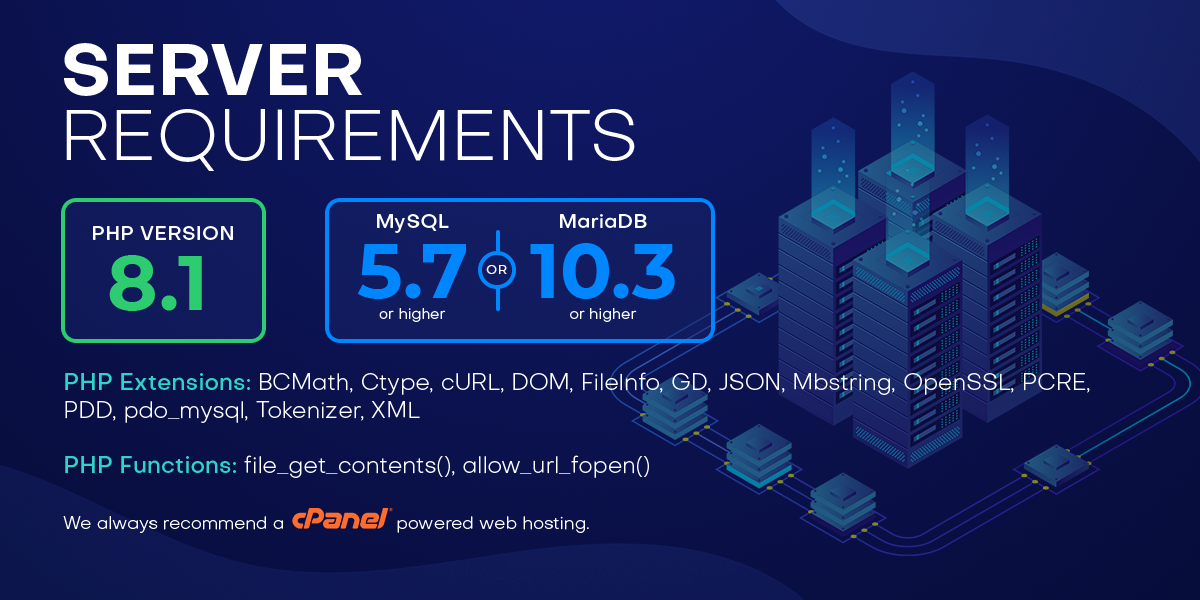 Support Facility:
Please send us any of your questions or query like presale queries, after-sales support requests, customization requests, and any other queries to:
https://viserlab.com/support
NOTES:
We are an exclusive author here at Envato Market and all of our items come with an Envato license. We write each line of code by maintaining security, if you use an unauthorized version and face any issues/errors or face any security issues then we are not responsible for that. Before purchasing, please check our demo, you will get all the same functionalities as our demo has.