HTML5 Mini Games Bundle, this item contains 5 games, all of which are easy to play and control. Each game can be operated with either touch or mouse using just one hand, with the primary objective being to achieve the highest score possible.
Click link below to play the game demo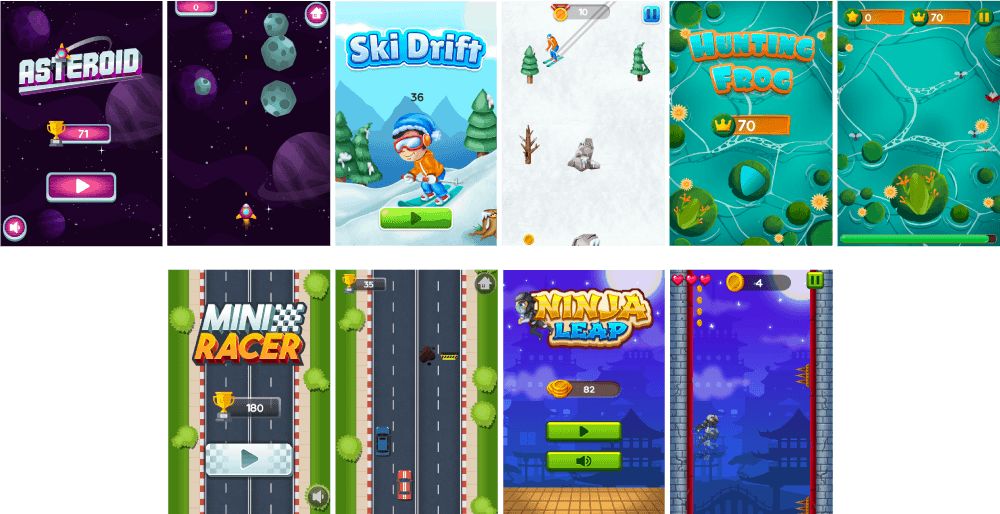 All of these games have been developed using Phaser 3, which is a free open-source HTML5 game framework. Learn more at http://phaser.io.
Features:
Source files (HTML5)
720×1080px resolution
Cross-platform compatibility
Clean layout and design
Local storage for saving game data
Compact file size for quick loading